Microsoft Office Plug-in Enabling Chemistry and Biology Functions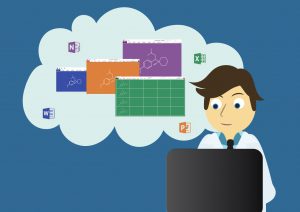 TouchMol4Office enables cheminformatics and bioinformatics in Microsoft Office and serves as a comprehensive platform for interfacing with internal and external databases. This set of add-ins for applications such as Excel, Word, PowerPoint and OneNote provides powerful structure search capabilities and advanced informatics for biologics.
Fill out the form below to download your free 15-day trial of TouchMol4Office Standard.
If you would like to purchase TouchMol4Office directly from our site, visit our Purchase Page.
---
Quick Look At TouchMol4Office
---
TouchMol4Office comes in Standard, Pro, and Ultra versions: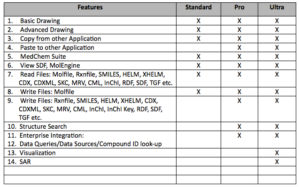 ---
TouchMol4Office Free Trial
Fill out the form below and our support team will contact you with a license code and download instructions.
*15-day free trial of TouchMol4Office Ultra
*After 15-day trial period, please contact us for Standard, Pro, and Ultra pricing plans
---
MedChem Suite
SAR Analysis and Visualization for Medicinal Chemists
MedChem Suite is an advanced module in TouchMol4Office for medicinal chemists to view and analyze chemical and biological data. The SAR Analyzer module automatically extracts R-Groups from chemical scaffolds. SAR trend and gap can be easily identified by intuitive visual analysis using Radar Charts. Visualization is used to view and mine large-scale research data.